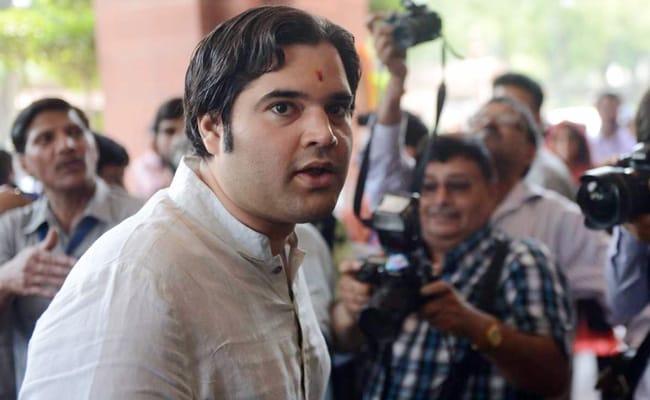 New Delhi:
BJP MP Varun Gandhi today tweeted to say that he has tested positive for coronavirus with "fairly strong symptoms". The BJP leader said that he contracted the infection during a visit to Pilibhit, his Lok Sabha constituency, as he appealed to the Election Commission to extend precautionary doses to candidates and political workers involved in the assembly elections that will be held in five states next month.
"After being in Pilibhit for 3 days, I have tested positive for COVID with fairly strong symptoms. We are now in the middle of a third wave and an election campaign. The Election Commission should extend precautionary doses to candidates and political workers as well," Mr Gandhi tweeted.
Uttar Pradesh and four other states – Punjab, Uttarakhand, Manipur and Goa – will go to polls next month despite a frightening surge of COVID-19 cases in the third wave; this morning nearly 1.6 lakh were reported in the previous 24 hours – a massive spike from the 27,553 seven days ago.
The holding of timely election is the "essence of maintaining democratic governance," Chief Election Commissioner Sushil Chandra said, as the top poll body defended its decision to go ahead with the polls.
Last month, the BJP MP had questioned the imposition of night curfew in poll-bound states when there were no restrictions in place for the assembly of lakhs of people at election rallies during the day, when the maximum transmission typically happens.
Criticising the night curfew decision, he said, "Imposing curfew in night after assembling lakhs of people for rallies in the day defies the common man's wisdom".